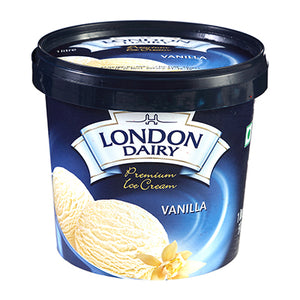 Premium Vanilla 1000ml London Dairy
London Dairy premium ice cream, crafted from the finest ingredients from around the world.
Can chocolate get richer than this? London Dairy's Double Chocolate is a premium chocolate ice-cream with a generous does of chocolate flakes. This delicious treat is perfect for your family, friends and celebrations.
Vanilla never goes out of fashion. Its finest fragrance will introduce you to the new and irresistible creamy vanilla flavour such as you've never tasted before.
Available as 1l Tub.
---
We Also Recommend
---