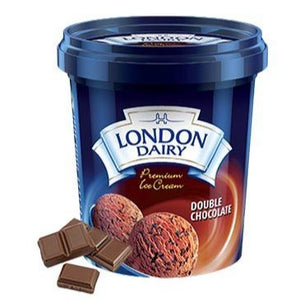 Double Chocolate 125ml London Dairy
London Dairy premium ice cream, crafted from the finest ingredients from around the world.
Can chocolate get richer than this? London Dairy's Double Chocolate is a premium chocolate ice-cream with a generous does of chocolate flakes. This delicious treat is perfect for your family, friends and celebrations.
When you crave extreme chocolate enjoyment, make it double. A velvety soft ice cream with dark chocolate flakes is the finest double chocolate delight.
Available as 125ml Cup.
---
We Also Recommend
---