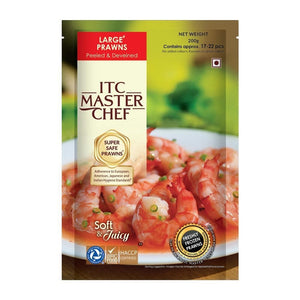 Large Prawns 200g Frozen ITC
These prawns are suited not just for gravy based dishes but also for dry, stir-fried, sautéed, grilled and barbeque preparations. Large prawns are perfect for Prawn Croquettes or Prawn Terrines. They can also be used for a variety of Asian dishes as well.
Each 200g pack has approx. 17-22 pieces of large prawns.
Frozen prawns are properly cleaned with water multiple times, before freezing, leaving no chance of contamination.
---
We Also Recommend
---