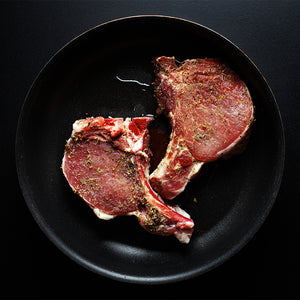 Pork Chops 500g
Pork chops all come from the loin, which runs from the hip to the shoulder and contains the small strip of meat called the tenderloin.
Order with ColdKart

- 100% Farm Raised
- Vacuum Packed & Sealed
- Temperature Controlled Delivery
Cooking Tips:
Heat Oil Over Medium To Medium-High Heat. Add The Butter. When The Butter Is Melted And The Butter/Oil Mixture Is Hot, Cook 3 Pork Chops At A Time, 2 To 3 Minutes On The First Side.
Flip And Cook Until The Chops Are Golden Brown On The Other Side, 1 To 2 Minutes.
Storage:
Store The Pork In The Freezer. It Can Be Thawed By Putting The Pork In The Chiller 4-5 Hours Before Consumption Or Keeping The Vacuum Packed Product Under Running Tap Water For Faster Thawing.
---
We Also Recommend
---